Louisianime Japanese Fashion Fest
Keriko here! I'm heading the lolita festivities along with Cat-chan for this year's Louisianime.
Louisianime will be held in Baton Rouge September 10 - 12, 2010 and we are planning some great things!

Lolita tea party (hotel permitting)

lolita (Japanese fashion) panel Friday night we'll be having a Japanese Fashion Fest! We are currently accepting models for this runway type fashion show.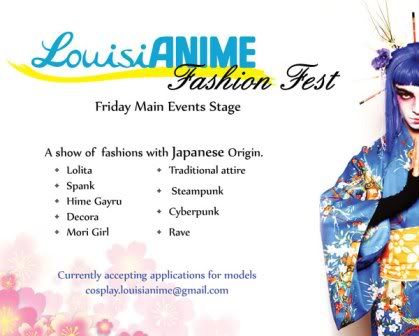 Can't wait to see what Louisiana's ruffle butt community has to offer!